Berlin is filled with great street art, whether it's the recognisable murals of some of the world's best-loved graffiti artists or whether it's tags from little-known names around the city. There are plenty of street art tours, too, that take you around the city and show you all the secret hideouts for street art.
Whilst I am partial to a good tour, I didn't want to give up half my day to one when I had such a short amount of time in the city. So what did I do? I created my own street art tour, and now I'm going to share it here with you.
Sure, this isn't the most comprehensive look at the street art in the city and I'm sure there are loads more places that are adorned with giant murals and eye-catching scenes, but these were my favourites out of the places I discovered. Feel free to chime in the comments with your favourite street art areas in Berlin!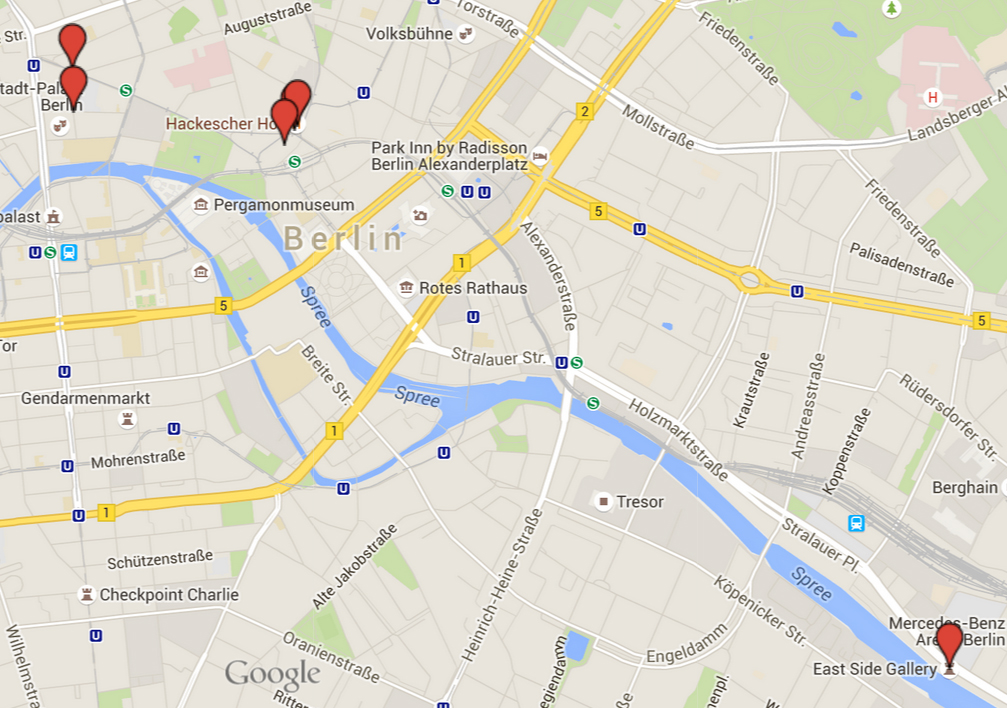 Johanisstrasse
Off a small street to the right down Johanisstrasse (near the famous Friedrichstrasse) there is an open air sculpture gallery that seems to be invisible to passing crowds. Explore some of the local work when the weather's nice and then continue on around the corner.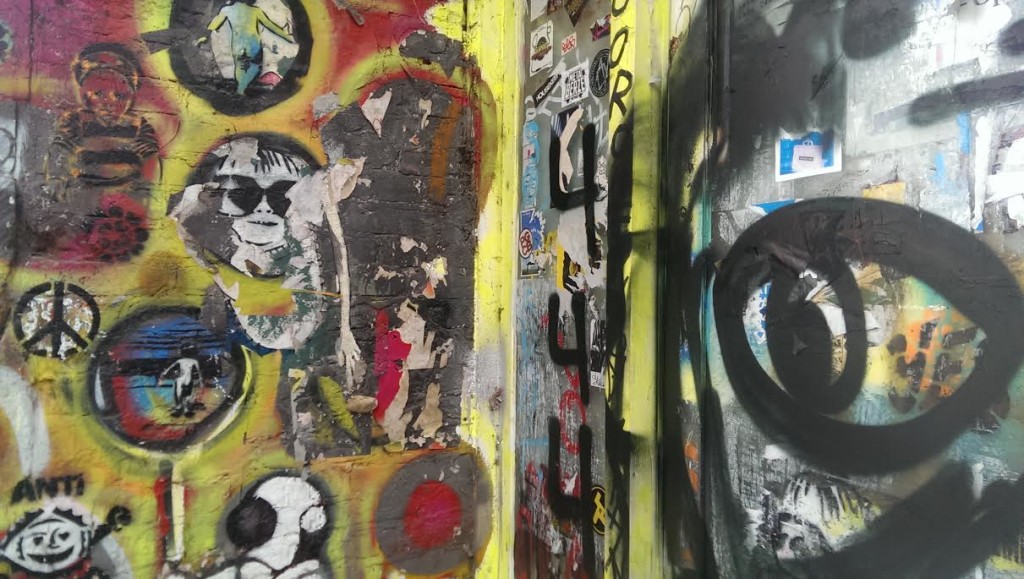 Oranienburger Strasse
This is a popular road that courses through the centre of Mitte and is a hive of activity. As well as a great selection of cafes, hostels, and grand architecture, it is also home to the Kunsthaus Tacheles, an old community arts building that's now abandoned. On the outside, you'll find layers and layers of street art in all different strokes and styles, whilst the inside is open to explore the workshops of artists.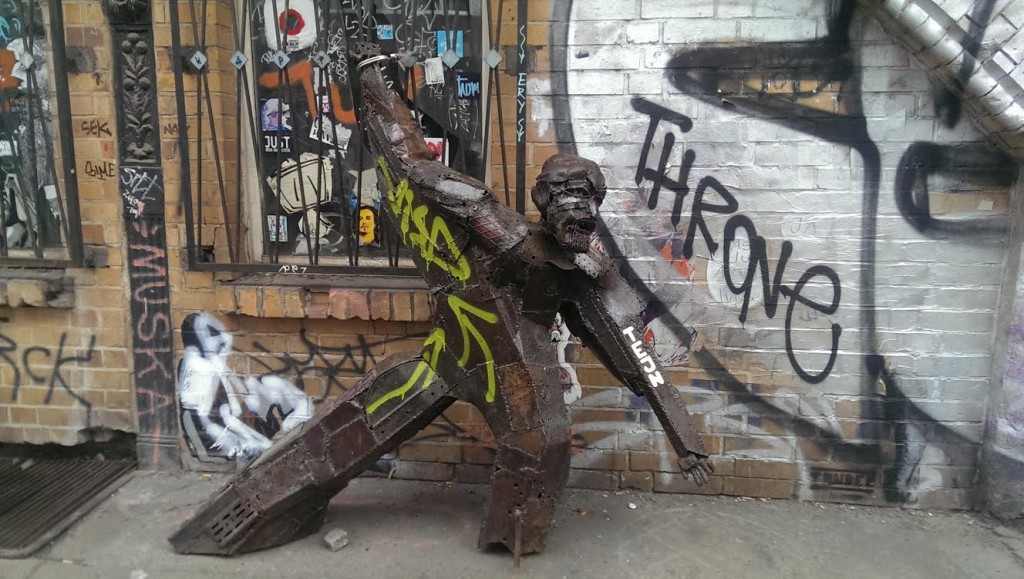 Hackescher Markt
The Hackescher Markt is well worth a look in regardless of whether you like street art or not. It is home to numerous restaurants and quirky stalls and puts on some great live music. Around the edges of the Markt, beneath the bridge, there are multiple nooks and crannies painted over by a whole host of street artists.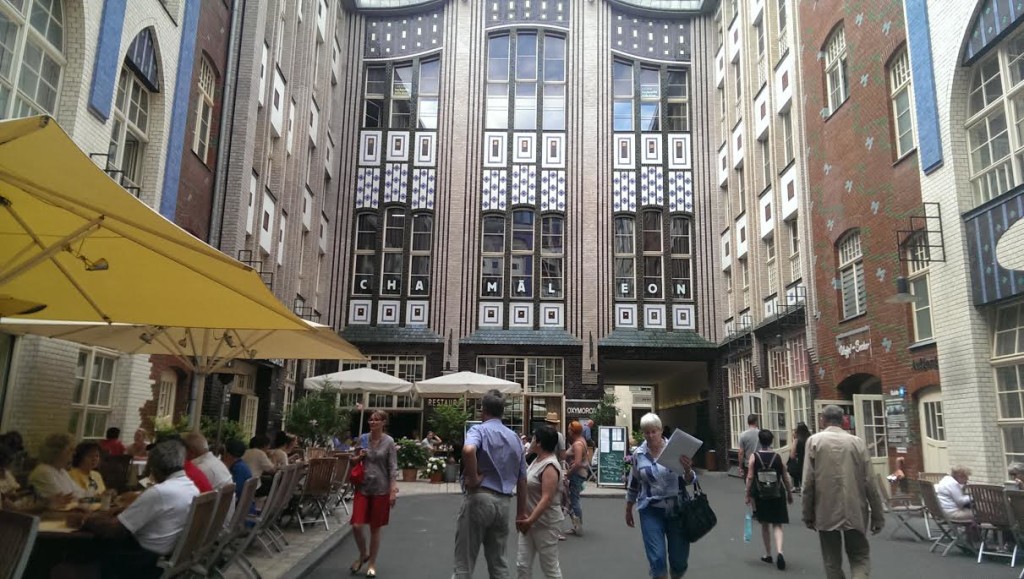 Hackescher Hof
Just up from Hackescher Markt, off of Rosenthaler Strasse, there's a complex of courtyards that once formed the Jewish quarter of the city. Today, you can wander through tiny art galleries, little shops, and learn more about the history of the region. Though there's not a huge amount of street art in this part, there are some great building designs and art shops to duck into.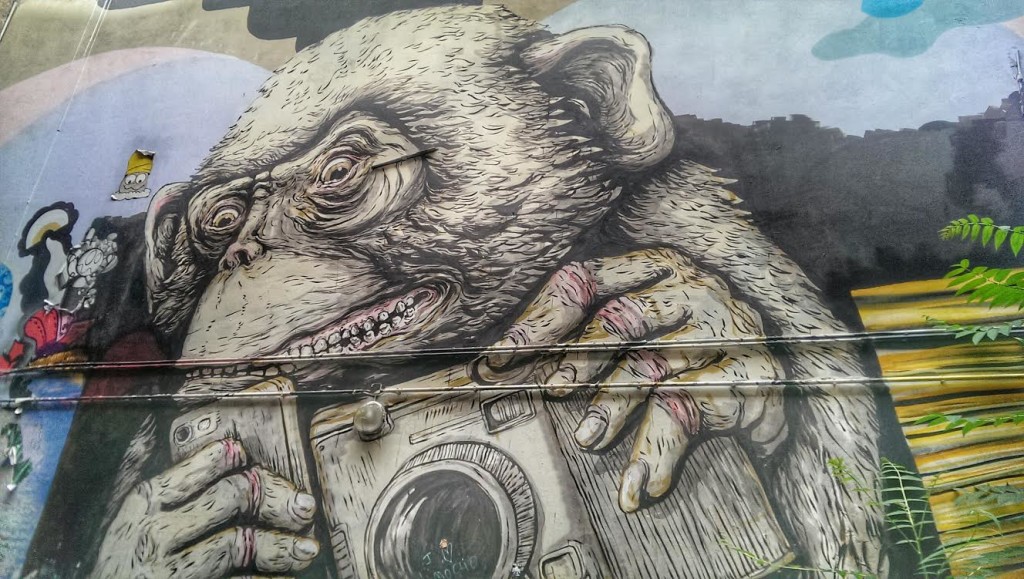 Rosenthaler Strasse
Along a bit from Hackescher Hof on Rosenthaler Strasse there is a Graffiti Courtyard known as Anne Frank Zentrum. It is tricky to find so keep an eye out for a colourful passageway leading off to the left. Venture down there, and you'll emerge in an impressively vibrant area with walls smothered in beautiful street art. There are plenty of quirky cafes down the alleyway and a number of museums and galleries that offer an insight into the art and history of this important Jewish area.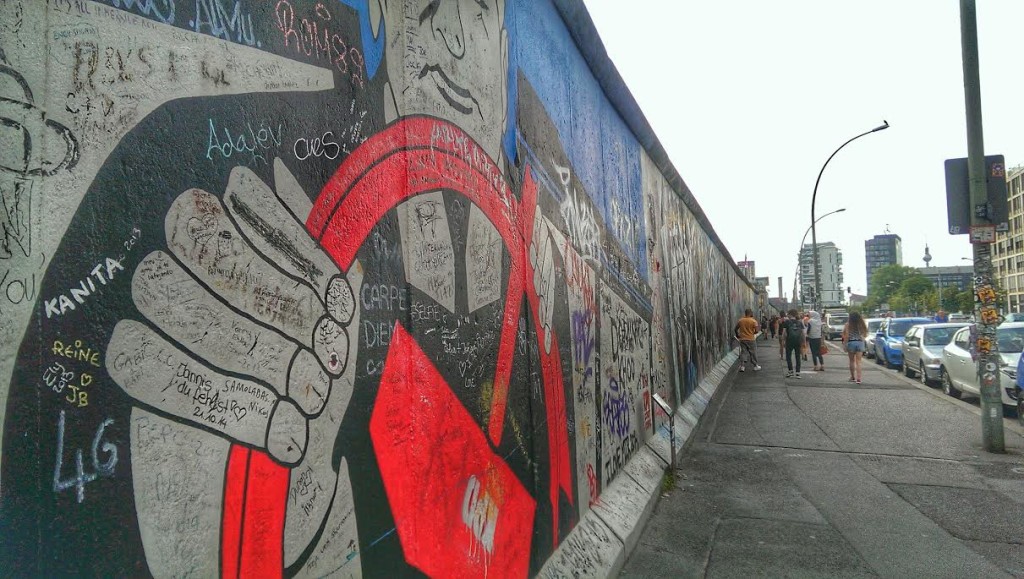 East Side Gallery
This might be worth a visit on its own as it's set a bit away from the other major street art points on the map. Even so, it's definitely worth going to see some of the contemporary artworks that line the old crumbling ruins of the Berlin Wall. I loved the juxtaposition between the oppressive history of the city and the new, modern delights that appear all along the wall. Some are controversial, some show how human connections rejoice over war, whilst others are simply nice to look at.
Like I said, there are loads more places throughout the city where you can marvel at the street art, but for me I like to explore those in close proximity rather than traipsing all over the city for one or two big pieces. This self-guided street art tour in Berlin is designed exactly for that, and there are plenty of cool cafes, bars, and restaurants to stop off at along the way.
If you're looking to bridge the gap between Rosenthaler Strasse and the East Side Gallery, take a stroll along the river and pop into some of the institutions on Museum Island, or soak up the quirky atmosphere at some of the riverside bars.
Have you been to Berlin? Do you have any tips for seeing the street art there?