I love textured pieces – layer upon layer, building up the story. I particularly love textured travel pieces because they really seem to bring a place to life. Today, Anna Allworthy shares her inspirations, ideas, and the processes behind her rich, textured pieces of places like Morocco, Venice, and London. Enjoy!

Your cityscape paintings are very bold and unique. How did this style develop?
Whilst travelling in Asia and North Africa I experienced a sensory overload. The colours I saw stayed with me when I returned. I combined this with my love of cities and architecture.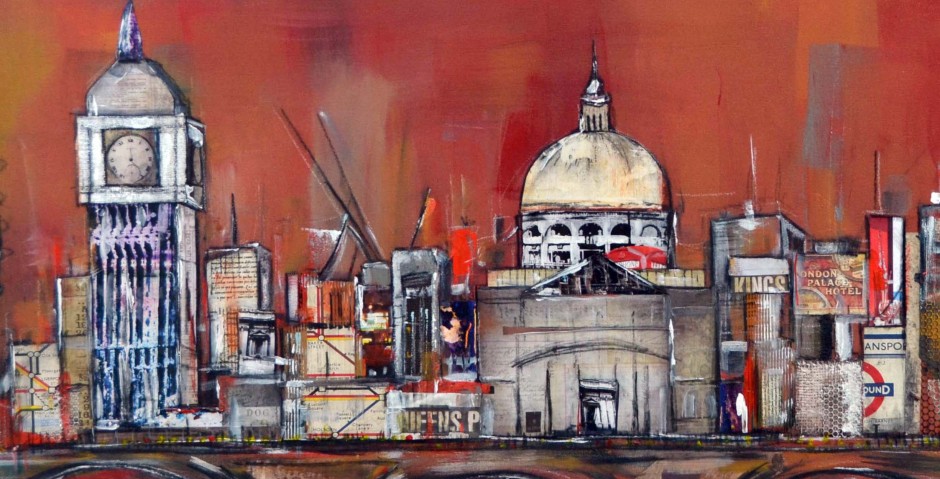 London
Let's talk about process. What are the steps you take when creating each piece?
It is a very organic process, I don't premeditate too much about what I am going to create. Through photographs, paper/newspaper, material, paint, charcoal etc I create layer upon layer to document my travels.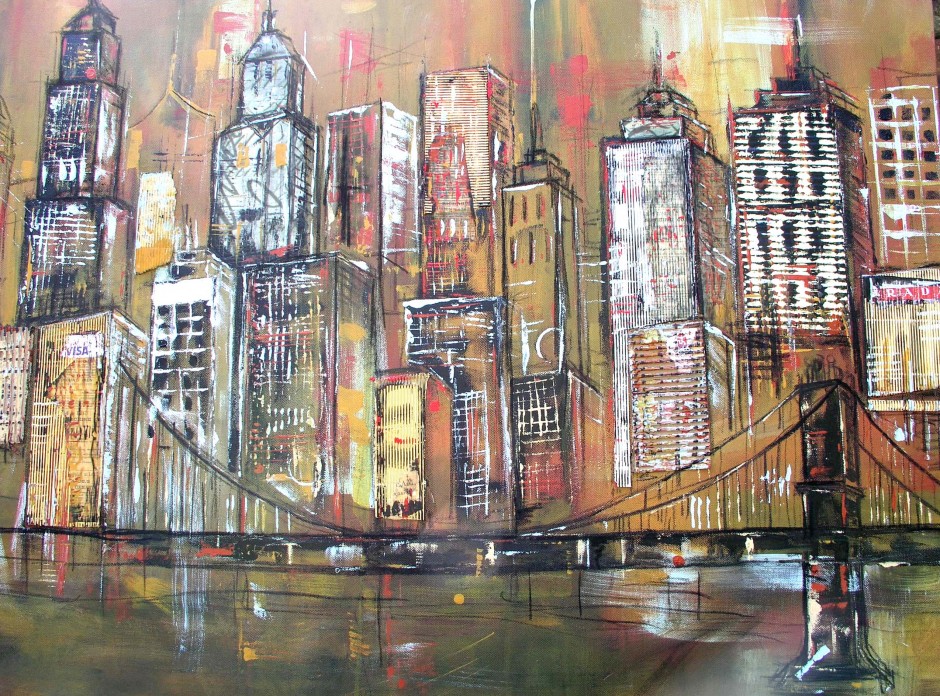 New York
What inspires your work?
Travel and adventures.
What do you hope each piece tells the viewer about the place they represent?
I would like the viewer to experience the place I'm documenting – get lost in it, imagine the streets, life, culture etc.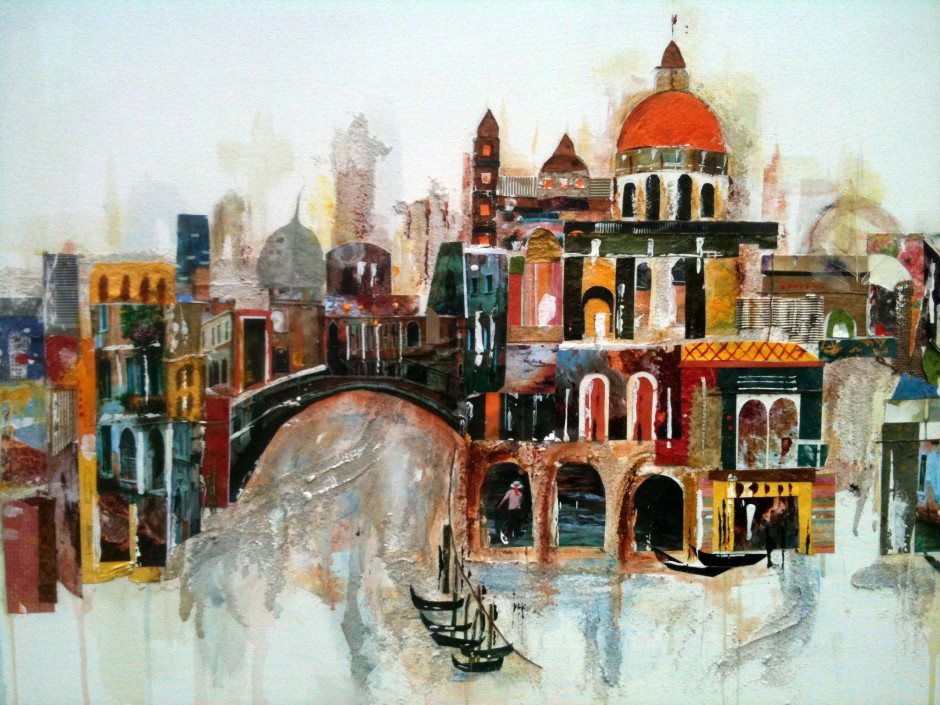 Venice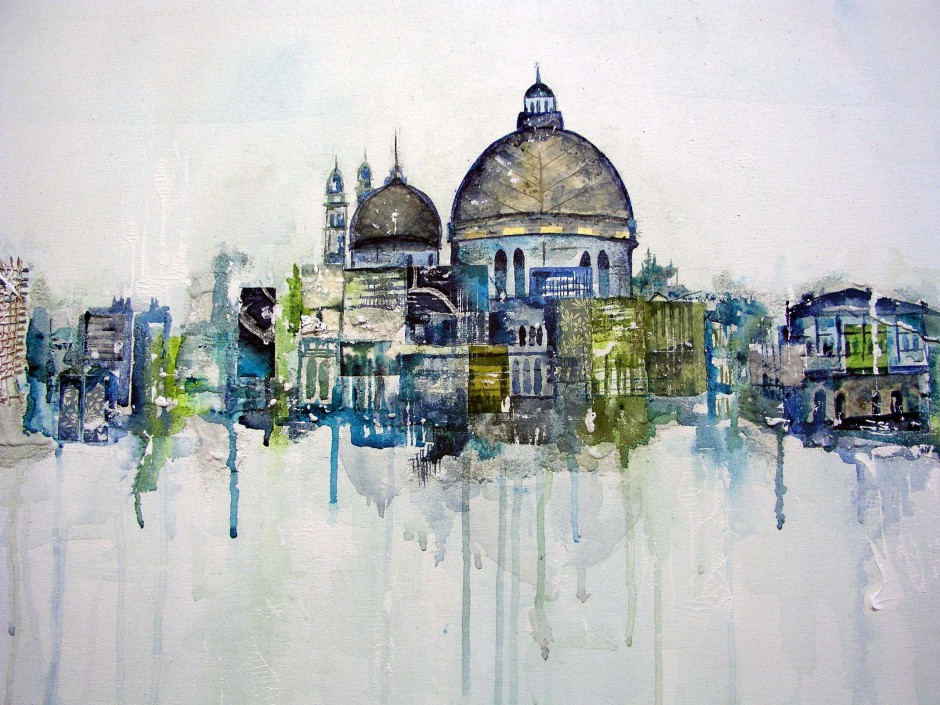 Venice
You have obviously travelled a lot. Where has been your favourite place to paint and why?
Morocco is somewhere I have spent a lot of time and repeatedly visit and will continue to explore and recreate, I have a very strong connection with the country. London is obviously a city I am very familiar with and continuosely excited by the new architecture appearing and for that reason I love to create London scenes.
Marrakech
Your paintings of New York are lovely and busy and your paintings of Morocco are very colourful and rich. Is there a case of style reflecting subject here?
Yes, very much so.
Finally, if you could paint anywhere in the world, where would it be and why?
India. It is always somewhere I have wanted to visit and is next on my list! I am drawn to colour and cultural extremes…India has them all!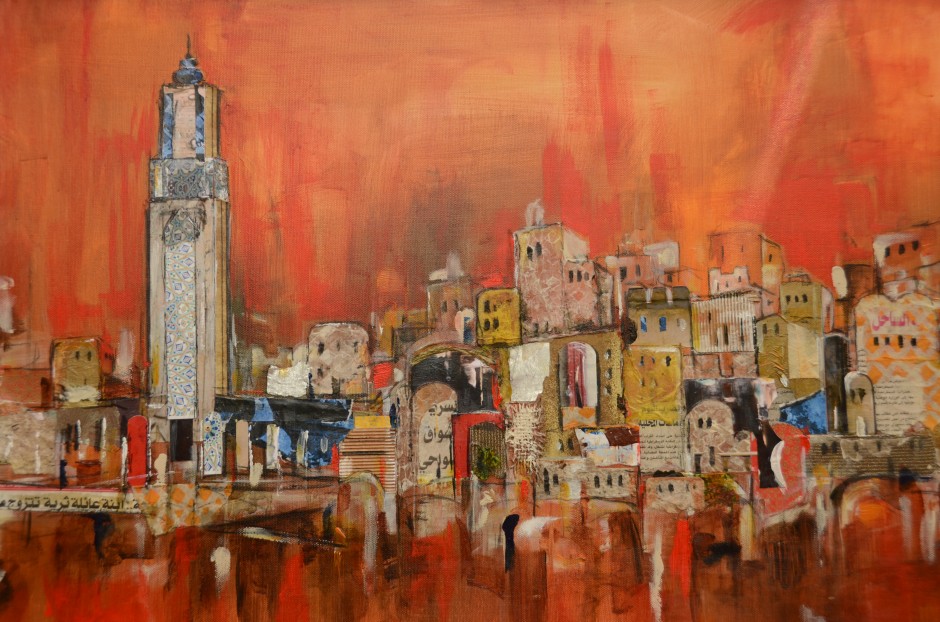 Casablanca
You can see more of Anna's work on her website.
Finally… Musement, a site offering museum tickets, art tours, and cultural activities has kindly let Wanderarti readers get €5 off purchases. Just use the code WANDERARTI and you can get discounted offers all over Europe!