I posted a piece of Phan Thu Trang's work on the Wanderarti Facebook page a couple of weeks ago and it went down an absolute storm. It is one of, if not the most popular post on the entire page. So, of course, I had to get in touvh with Phan and ask her a few questions about her pieces. Her answers give a fantastic insight into the inspiration behind her paintings, as well as daily life in Vietnam.
Your paintings are really bright and colourful. How did this style develop?
I have tried to use different color styles but I was unsatisfied because they were unable to express what I am truly feeling. Like many other painters, I really love and admire talented Van Gogh and Monet who both have big influences on my painting styles. I love the way Van Gogh expressed emotion in each of his brush strokes and the sentiments that Monet showed in his use of color. So finally I find myself a style of my own, for a Vietnam peaceful northern village or a small street corner in Hanoi, instead of trying to depict what I have seen, I just try to use colors to express my feelings.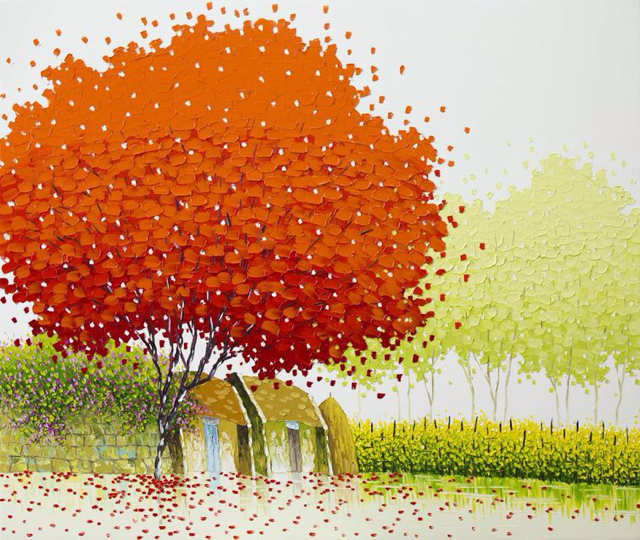 What do you hope your paintings tell viewers about Vietnam?
In each of the paintings, I always want to bring peaceful feelings and a fresh atmosphere to viewers. I want to tell some simple stories about the daily life of a typical Vietnamese. I also want the viewers to love Vietnam people and landscape and, who knows, that through my pictures I am providing a new way to see and feel Vietnam.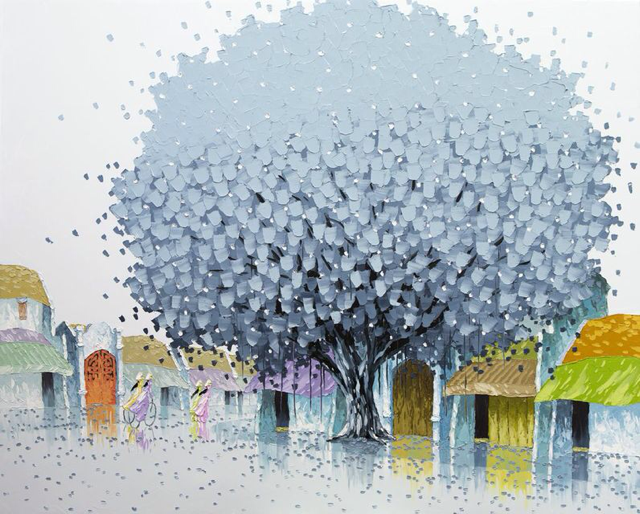 What inspires your paintings?
My inspirations are rooted from the place where I was born and grew up. It is integrated with experiences from my childhood. Since the first moments when I was still a student it always inspired me for each of my art exercises. It is like an endless energy source for my workings.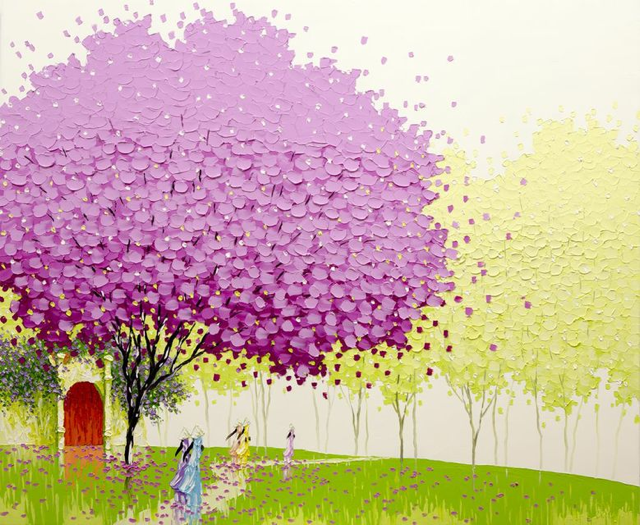 Why have you decided to paint the landscapes in Vietnam instead of, say, the people or buildings?
Like I said, the landscape of northern villages and some small streets in Hanoi were going along with my all childhood. In the first days I started to learning to drawing, I usually wandered around to countryside to draw, to make some drafts before completing them to be real pictures. In fact, I did experience drawing people and central downtown but they did not bring me the feelings that I have when drawing a peaceful countryside village.
How do you create each piece?
Before a new art work, I usually have some trips to the countryside for taking photos or having some first draft drawings. But when it comes to do a new painting, I like to use my feelings and memory or what I have in mind, to express in the painting.
As you can see, the colors used in my picture may not be like the realities; the colors are just my feelings and those feelings may be the same as the viewers', so that we can feel and agree with each other. I do not try to depict, I just want to show some captured emotions about what I have seen some early morning imbued in dew, some summer noon, or a landscape after rain.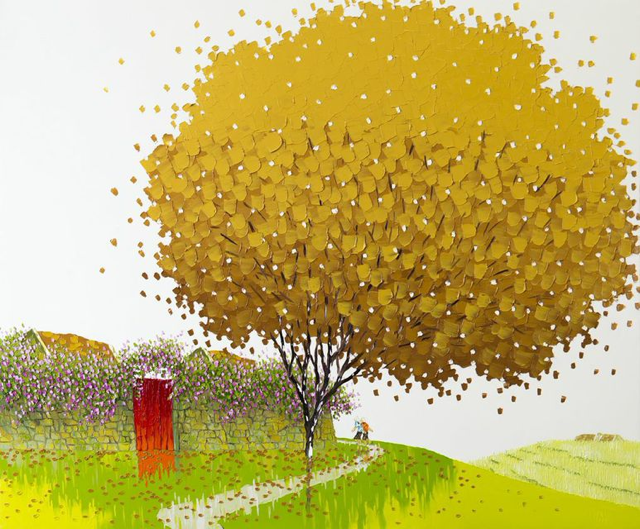 You can see more of Phan Thu Trang's work on her website.
Have you been to Vietnam? What would you like to know about daily life there?
Finally… Musement, a site offering museum tickets, art tours, and cultural activities has kindly let Wanderarti readers get €5 off purchases up until the 31st July. Just use the code WANDERARTI and you can get discounted offers all over Europe!