I interviewed Julian Sutherland-Beatson a while ago on Wanderarti after I absolutely fell in love with his work. He got in touch with me earlier this year to tell me about an exhibition he was putting on in March (a.k.a right now!) that would feature his works from Paris and London – two cities I absolutely adore, and a project that fitted perfectly with Wanderarti. Unfortunately, I moved out of Sussex last year so I can't go and see the exhibition, but if you're in the area I highly recommend you pop along!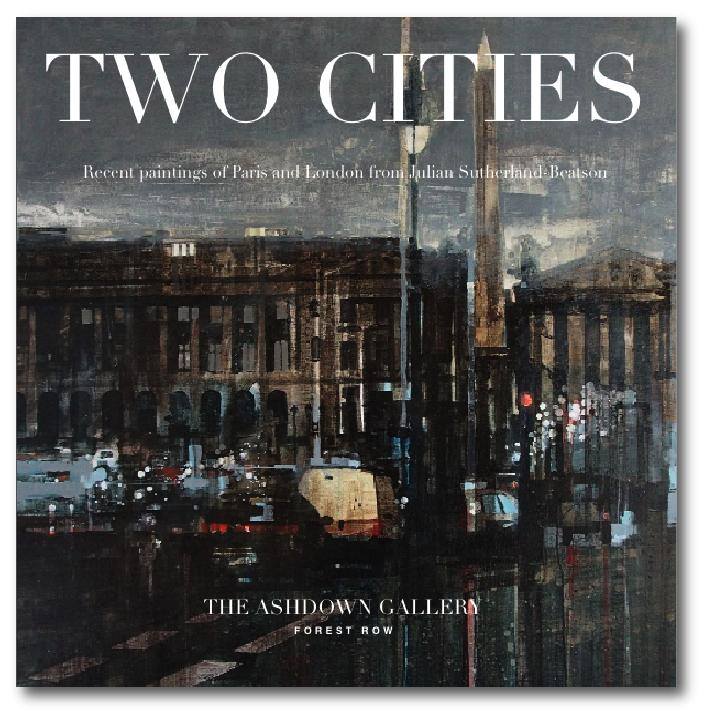 From March 5th -21st The Ashdown Gallery in Forest Row, East Sussex will be showing a new collection of Julian's cityscapes.
Julian has been creating paintings around the world for the past few years and favourite cities include Berlin, Venice, Barcelona, Dublin, Miami and Havana and he started his Paris/London project 18 months ago.
"I spent a weekend in September 2103 painting, drawing and getting photo reference and was lucky enough to experience surprising extremes of weather. On the Saturday it rained solidly all day, yet the next day was beautifully sunny all day. I saw the city at it's best and most dramatic, and discovered a number of places that were new to me. The more I painted, the more I wanted to paint, and cityscapes have made up over half of all the paintings I've made since then.
Closer to home, the London I know now is very different to the London I knew in the sixties and seventies. Somehow buildings and streets that I have seen many times over the years have taken on a new majesty and beauty and it's a continuing pleasure to create paintings of one of the most beautiful cities in the world.
I'm really excited to be working with Cathie Hubert from the Ashdown Gallery on this project and a book of the project will also be available."