When I was first introduced to monoprinting as a medium, I was hooked. I loved the simplicity of the final result, along with the texture that inevitably came with it. So, as you can imagine, I was very excited when I came across the work of Tim Baynes, who creates monoprints of places around the world. He also makes lovely sketches that seem to be simple and busy at the same time. Here, he describes the inspirations behind his work, as well as offers you some tips for visiting his favourite place.
Your monoprints are beautifully simple and your sketches are intricately detailed. How did these two differing styles develop?
The drawing approach just happened reflective of an impetuous personality and a desire to get things done (in this case down on paper) The monoprints are highly considered and are done to distill an idea and take a scene, city or place to its simplest form.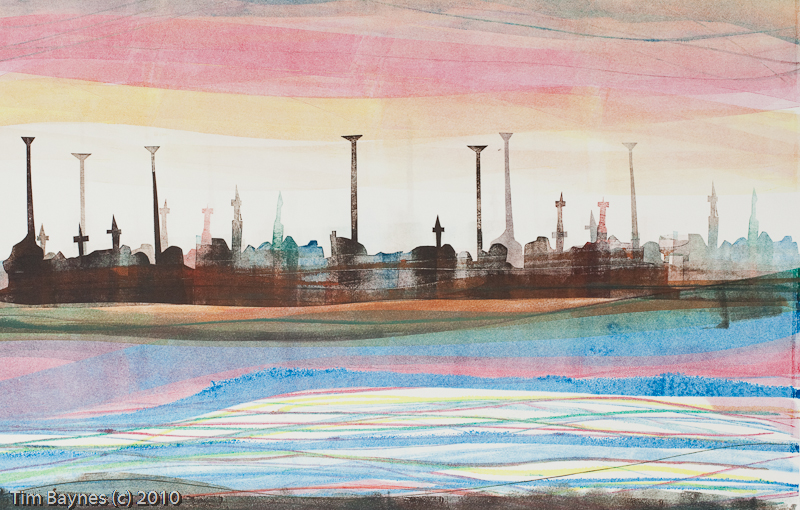 Let's talk about process. What steps do you take when creating each piece?
The monoprint is the extraction of what matters most. The 'Journeys' series was worked up from drawings, but in my mind, so many drawings of say Hong Kong became a mono print of Hong Kong.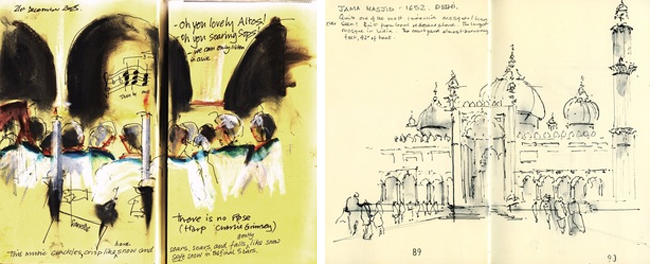 What inspires your work?
Places, people and objects – this is an obvious answer? Perhaps, however the interaction of all three provide a scale and excitement and COMPULSION to draw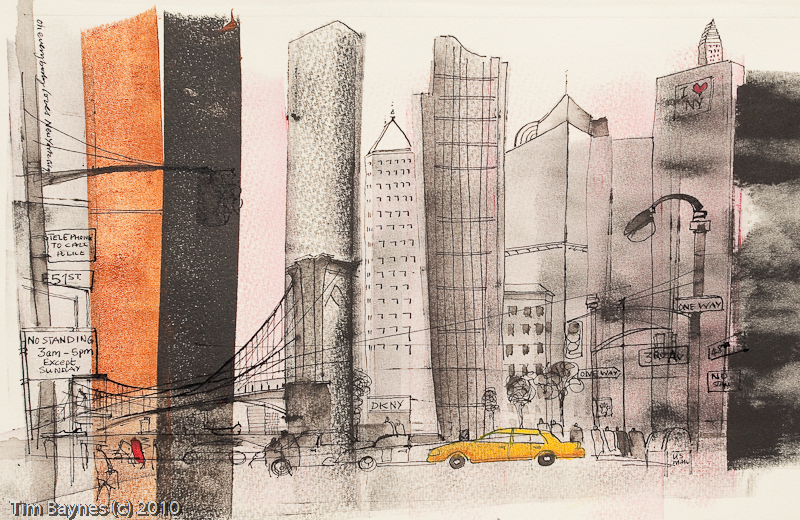 What do you hope your pieces tell viewers about the places they depict?
Energy and interest and either "I'd like to go there" or "Yes, I've been there and it was like that.
Why monoprints? Is there a connection between style and subject?
Scale and simplicity, I wanted to take a place and reduce it down to essential shapes and colours.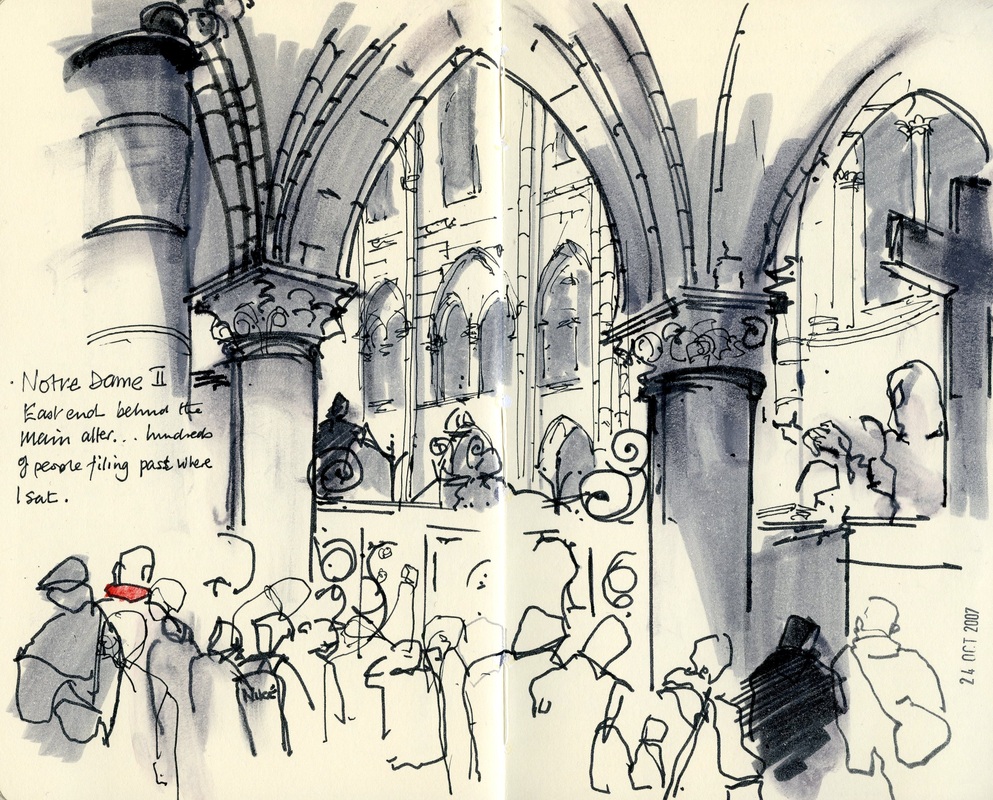 What has been your favourite place or thing to sketch and why?
Only one favourite? India is my choice, for its colour and early morning light. If I am allowed two go's then Tokyo, the last foreign city in this world.

If you could travel to anywhere in the world to make art, where would it be and why?
Go back and deeper into Japan, this country is so simple, so hard to fathom and so distant in the broadest sense of the word.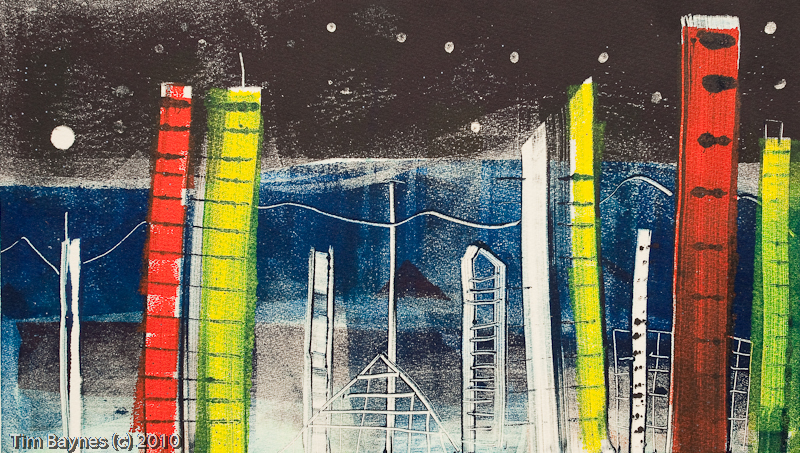 Finally, where's your favourite place in general – artwork aside? Do you have any tips for readers who might be thinking of visiting there?
This question is harder than Q.6. Deep breath, pause. South Wales, with its Celtic light, joined at the hip, as it is to Cornwall, Ireland; in rain, freezing cold, sharp sun I am always happiest here.
Tip when visiting South Wales? Pack some recordings of Dylan Thomas as you journey down there.
You can see more of Tim's work on his website.