The Sagrada Familia: the most iconic landmark in Barcelona? Maybe even Europe? Work began on the magnificent building in 1882 by Francisco de Paula del Villar and was taken over by Antoni Gaudi at the end of 1883. The famous Spanish architect worked on the building up until his death in 1926 and, since then, numerous architects have tried to make their mark on the edifice.
Outside, the tall, bobbly spires jut out across the Barcelona skyline, but the inside is even more whimsical. Large, wide pillars rise up from the ground and colourful mosaics and highlights dot the ceiling and walls. But perhaps the most magical thing about the inside of La Sagrada Familia is the beautiful stained glass windows. Representing the four elements, they cast a certain charm across the interior of the building that is completely unique.
Last Sunday was my second visit to La Sagrada Familia and I had no qualms about paying to get inside again. It had just the same show-stopping effect as the first time I entered, and here are some photos to explain why.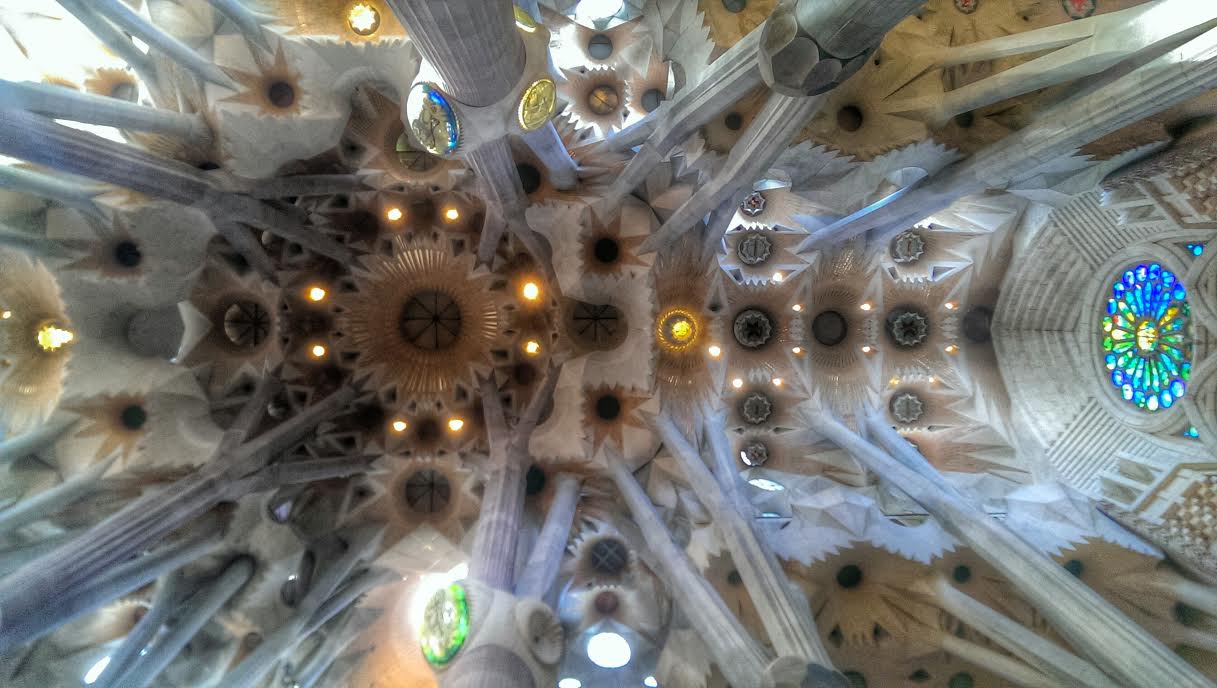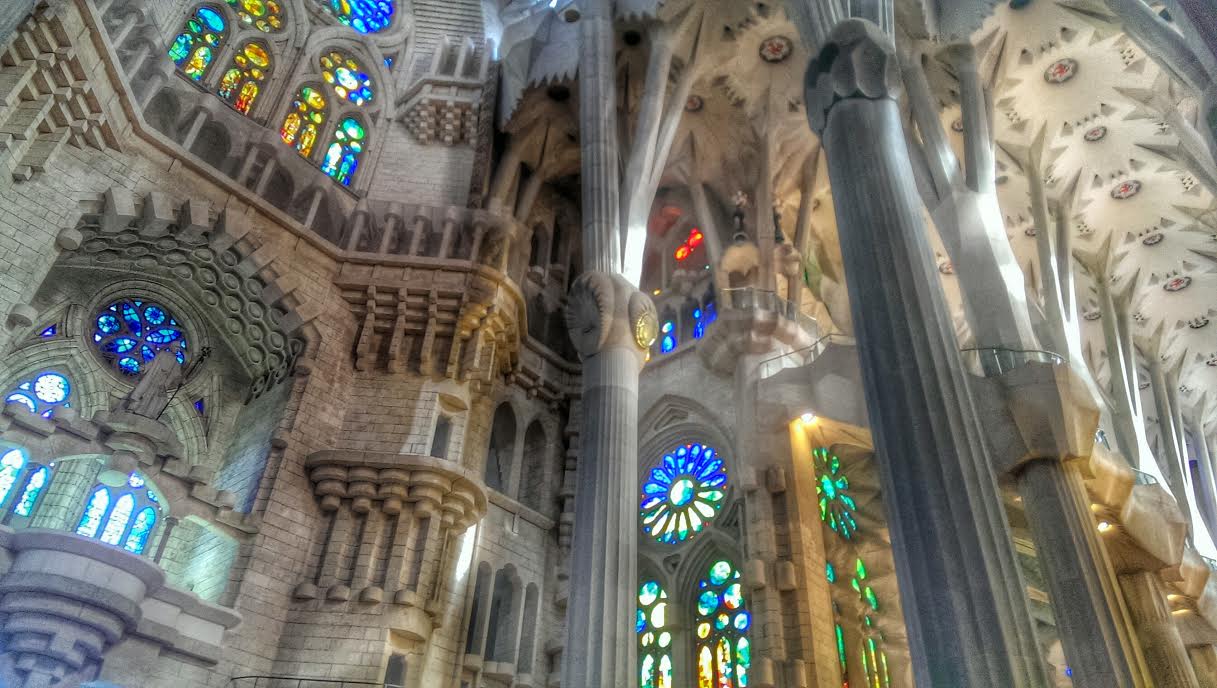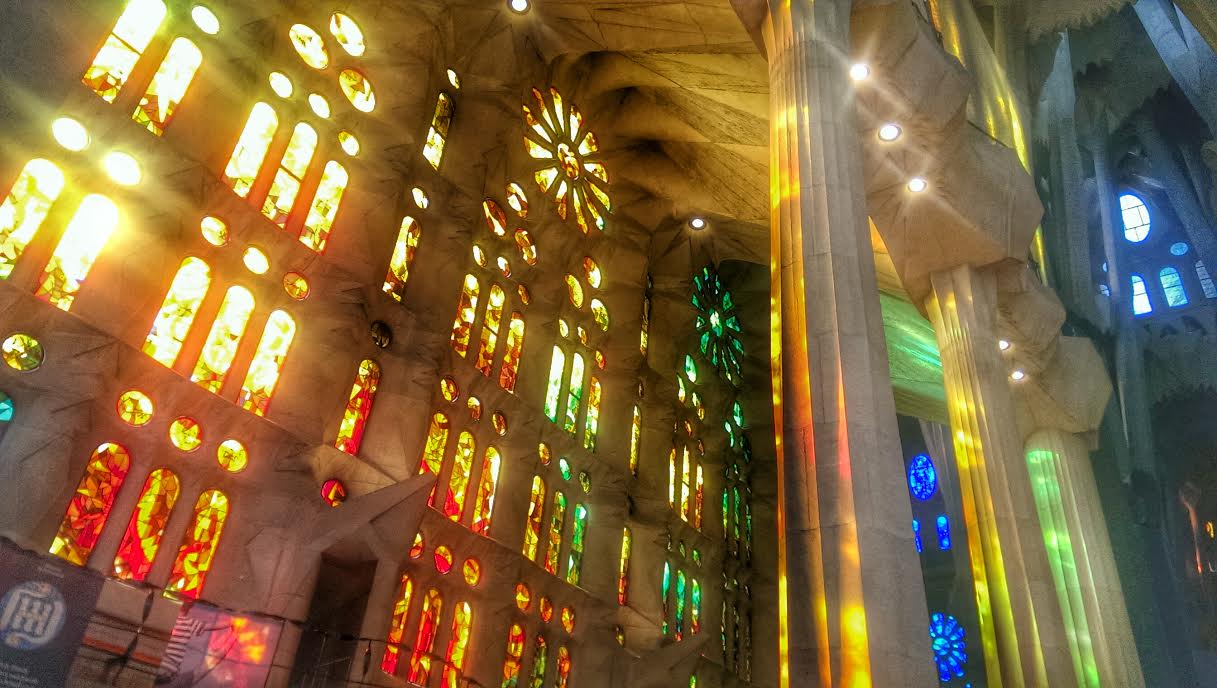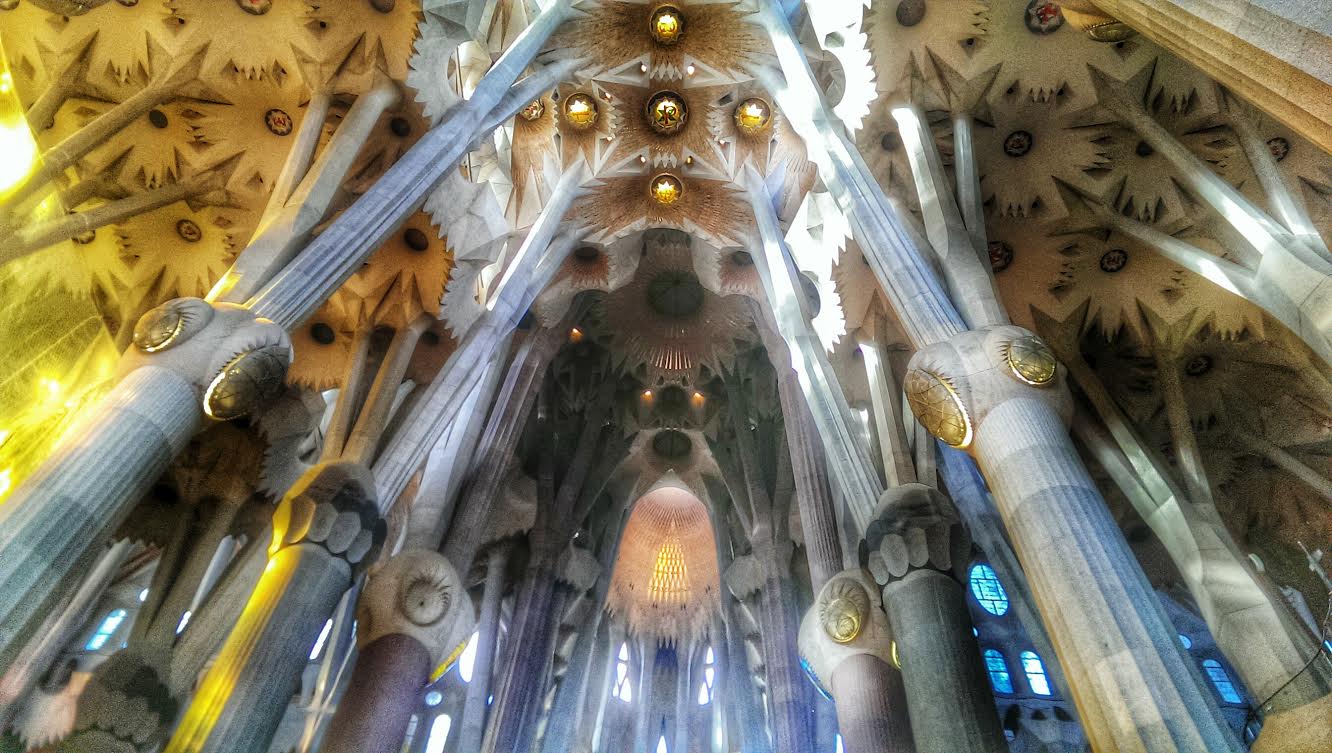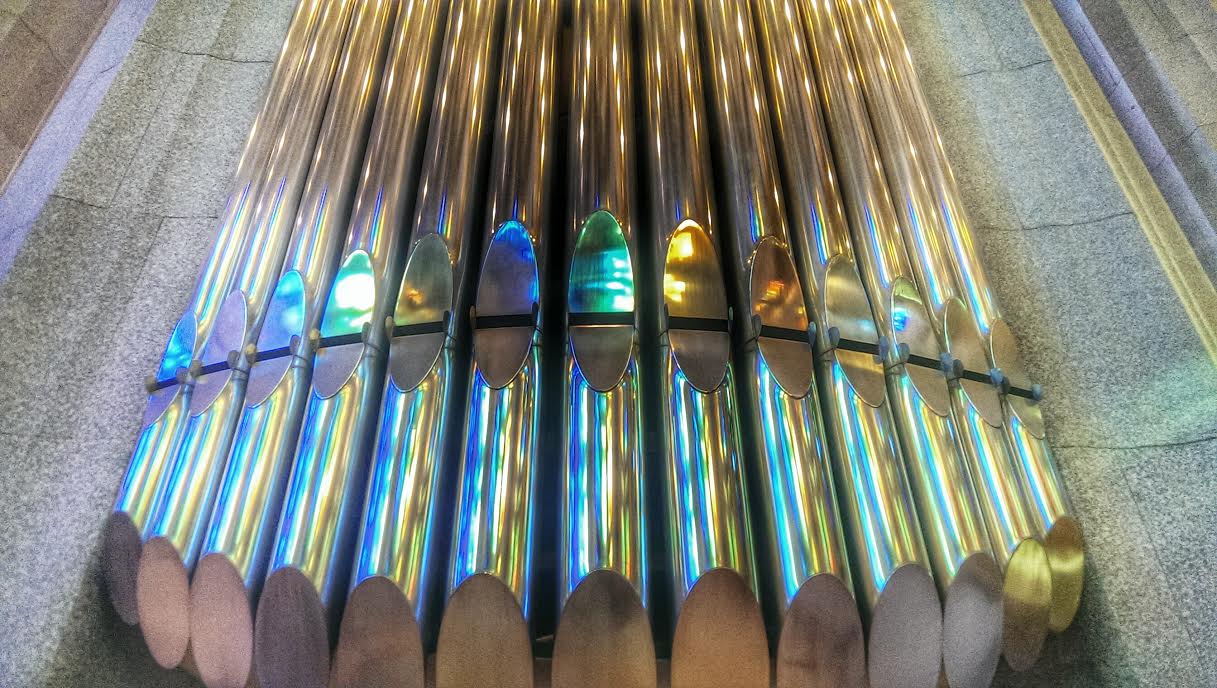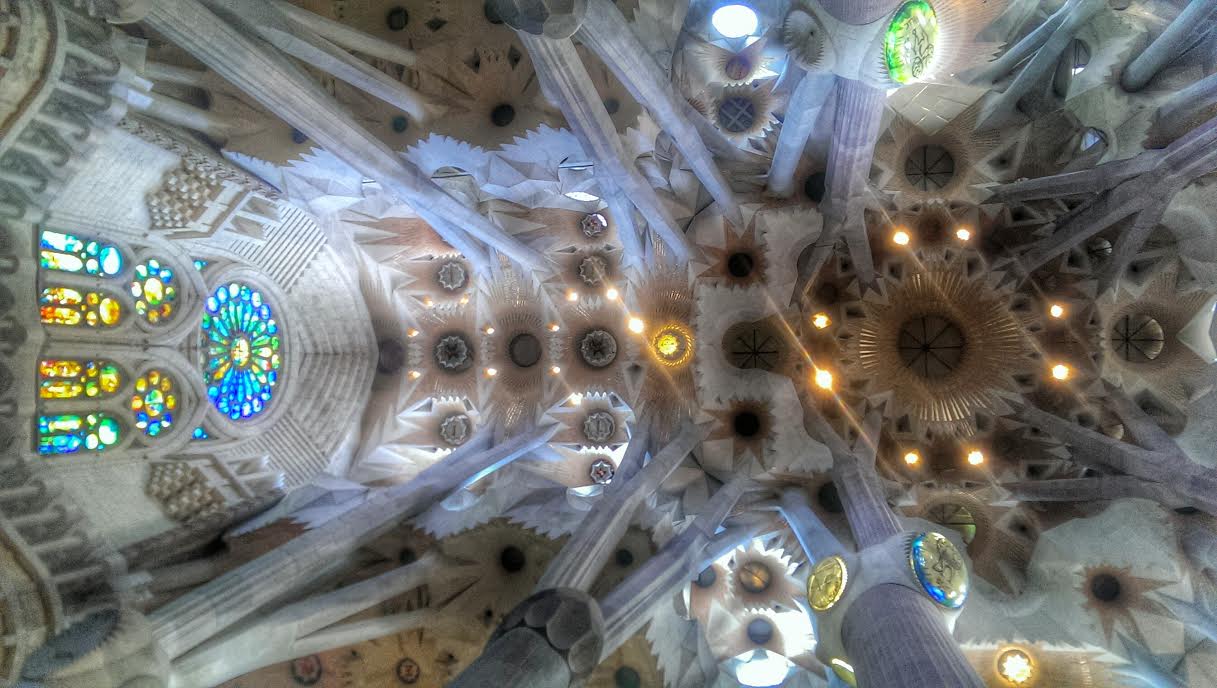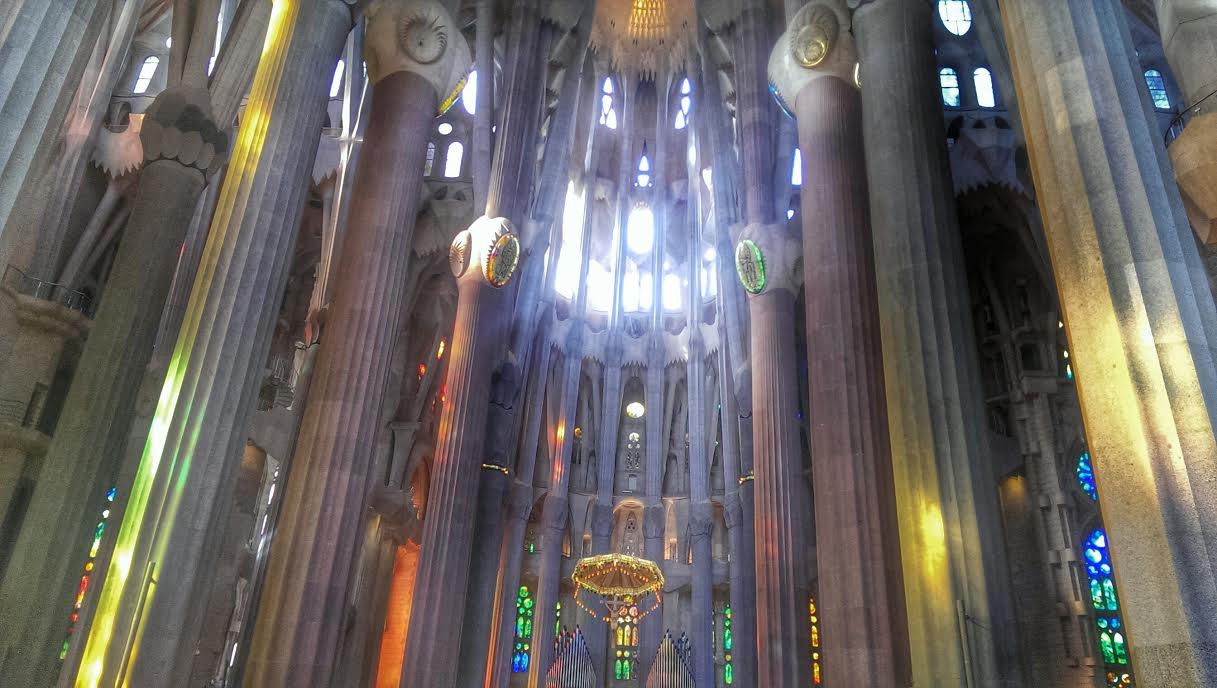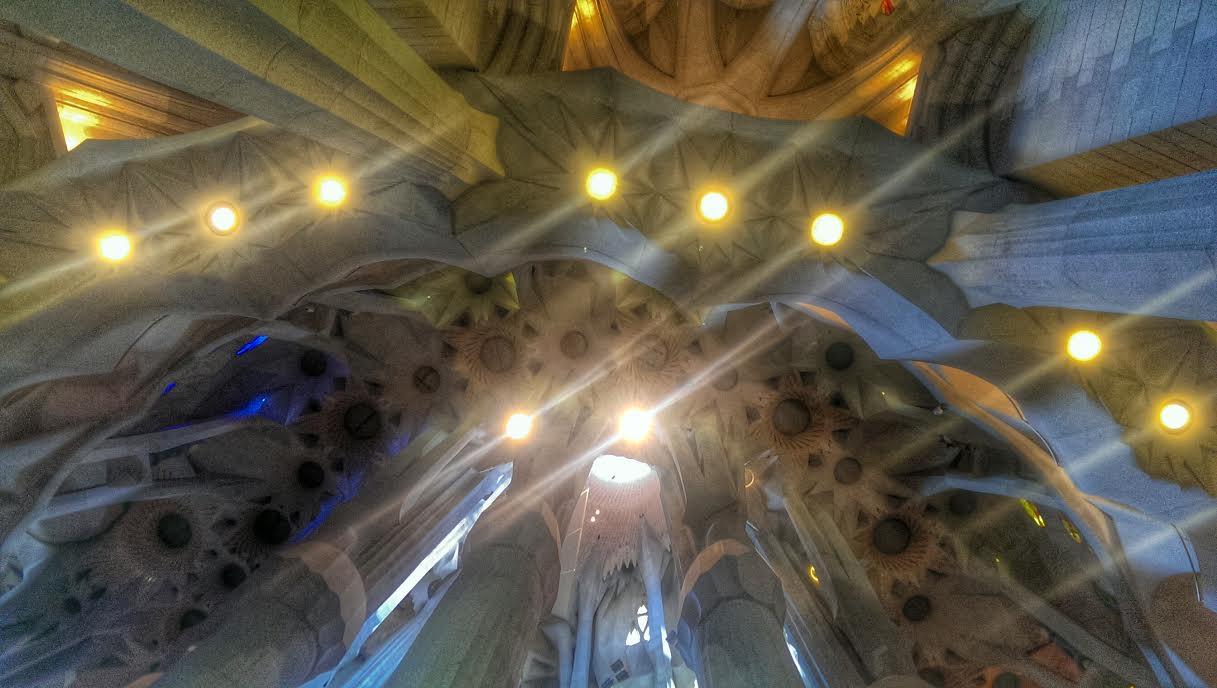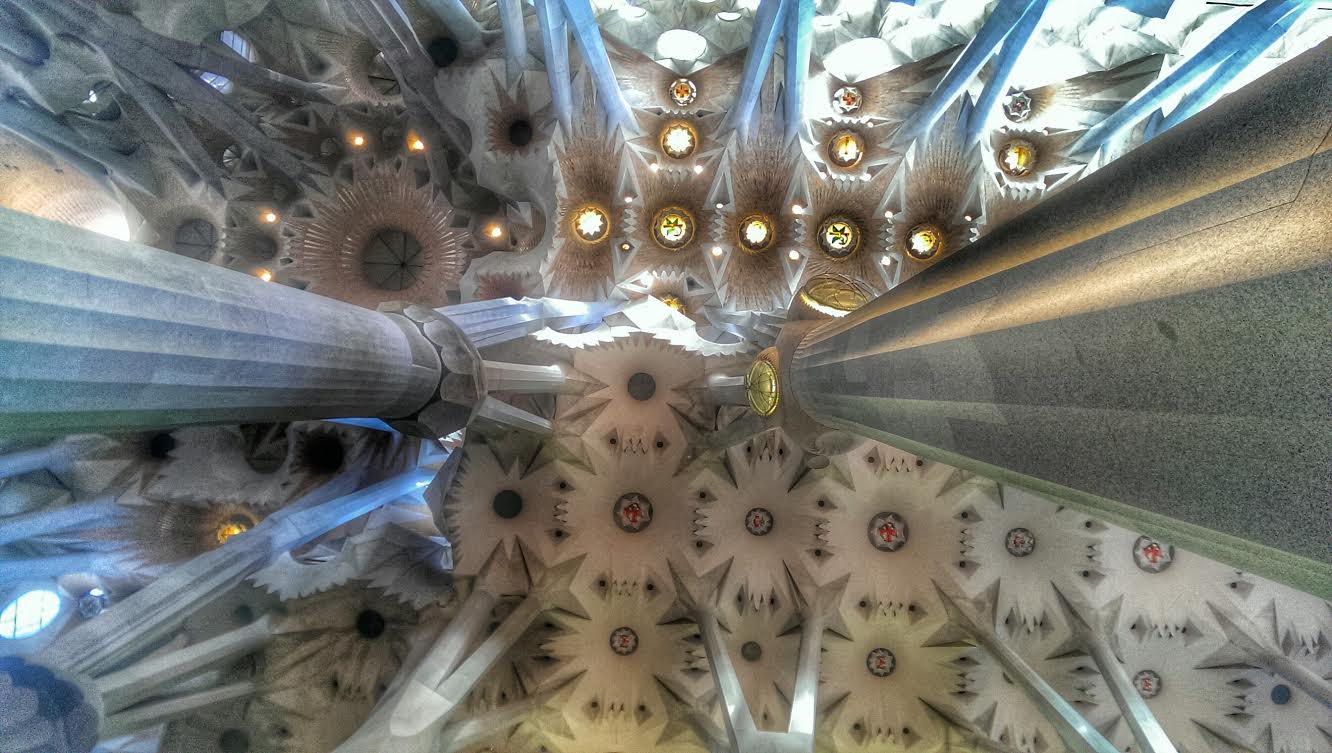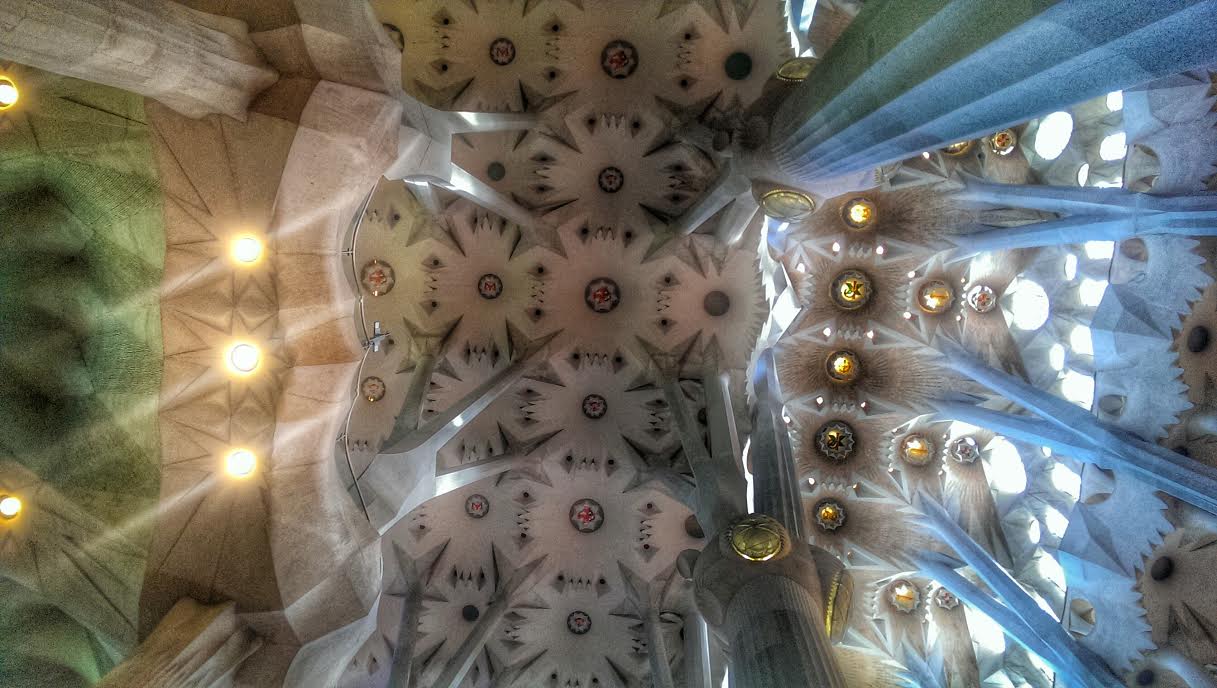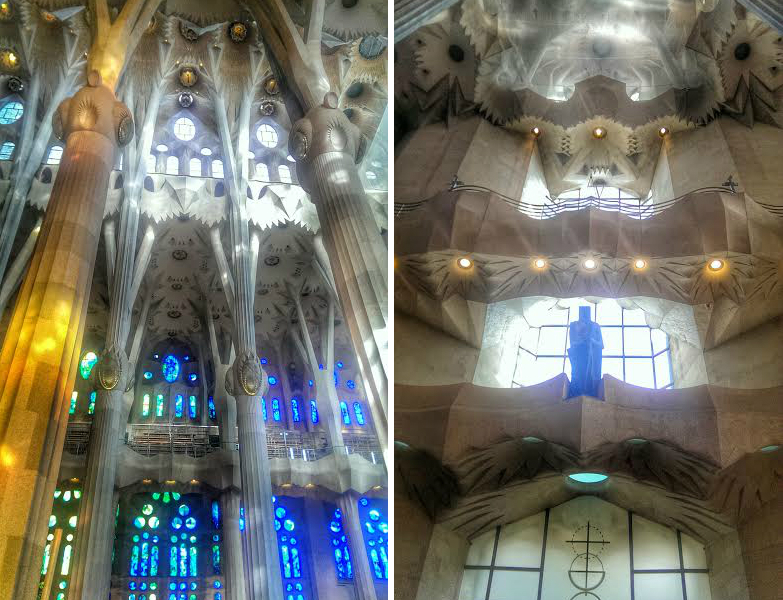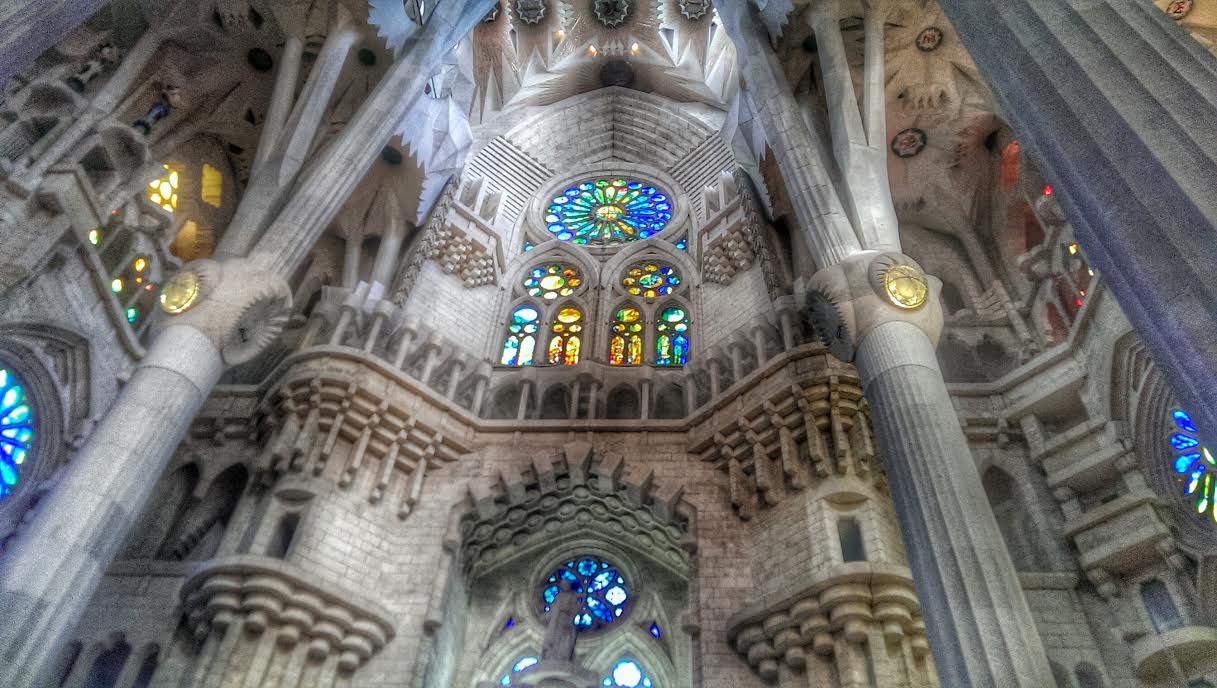 ---
Practical information about visiting La Sagrada Familia
La Sagrada Familia is in the Eixample district of Barcelona. You can buy combined tickets for either entrance to La Sagrada Familia and to climb the spires (€19.30) or a combined ticket for entrance to La Sagrada Familia and Parc Guell (€18.30), or a single entrance ticket to La Sagrada Familia (€14.80).
Book online to avoid the queues and be aware that there are considerably less tickets to climb the spires than there are entrances to the building itself, so make sure you book well in advance to secure a spot.