Today I'm passing the baton over to Deborah Lyn Stanley, an artist who is going to tell you about the Sketchbook Skool – a great new venture that ties in wonderfully with the morals and values of Wanderarti. Take it away Deborah!
---
The Sketchbook Skool is the fabulous new kid on the artist's block (that uses unique ways of spelling)! Let me introduce you to what Sketchbook Skool (SBS) is all about and introduce you to its founders. Koosje Koene and Danny Gregory started SBS early in 2014. SBS is all about sketching daily as a path for a healthy life. Just as Wanderarti is all about travel and making art, SBS is also about international travel and making art. At SBS the fakulty is global and is constantly growing with teachers from all around the world. Here are a few: Prashant Miranda in India, Liz Steel in Australia, Jean-Christophe in France, Danny Gregory in the US and Koosje Koene in The Netherlands.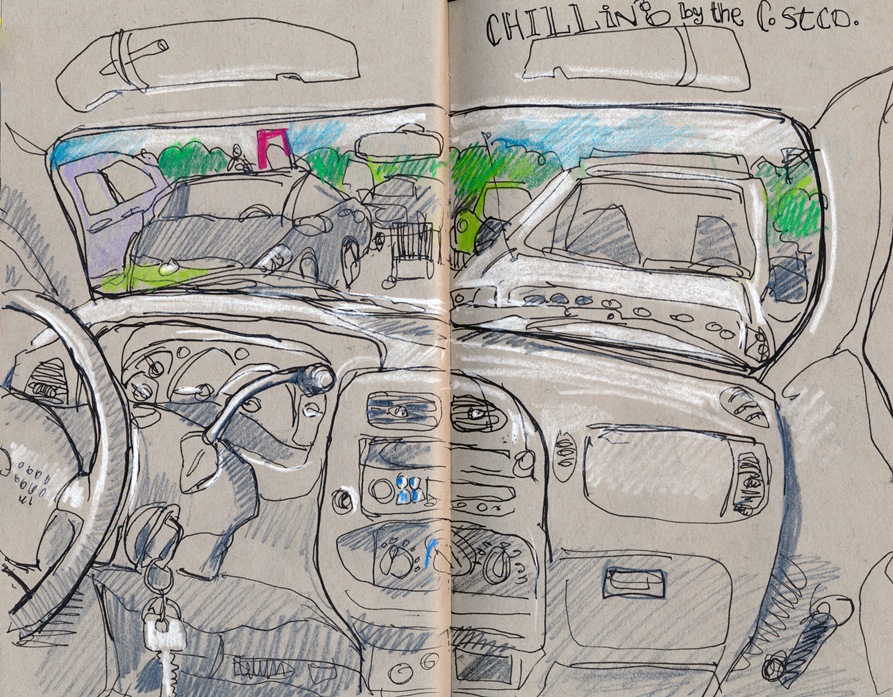 I want to motivate you to jump aboard and sign up for a 6 week term! I'm so glad I did – you will be too! Visit the Sketchbook Skool website here.
Koosje Koene was drawing endlessly as a kid and has never stopped. She was educated as a graphic designer and photographer. For ten years Koosje was a full-time, award winning professional photographer. Then her love for drawing and painting took over and she became an illustrator, working for Dutch magazines and commissions. Koosje also began blogging and teaching drawing online by launching several successful classes on introductory drawing, food illustration, and character creation.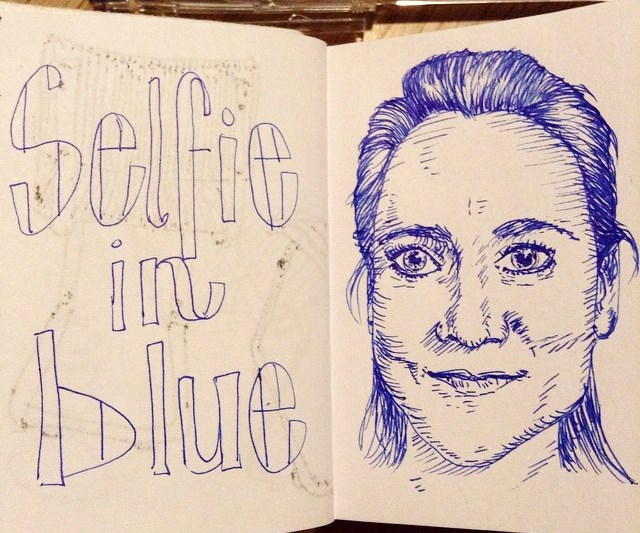 Koosje is known for her selfie-portraits. She challenged herself to draw a "selfie" every day for a period of time as an ideal way to further develop portrait drawing skills. She's captured some great days and some not so great:
Danny Gregory taught himself to draw after his wife was paralyzed in a subway accident. Danny has spent three decades in advertising during which time he has developed award-winning global campaigns for much of the Fortune 100. He served as a chief creative officer and as executive creative director, twice winning the U.S. Ad Agency of the Year.
Danny is best known for his daily life story sketches and his bestselling books: Everyday Matters, The Creative License, An Illustrated Life, An Illustrated Journey, and A Kiss Before You Go. Danny's books have inspired tens of thousands of artists around the world to join him in a deeper appreciation of life.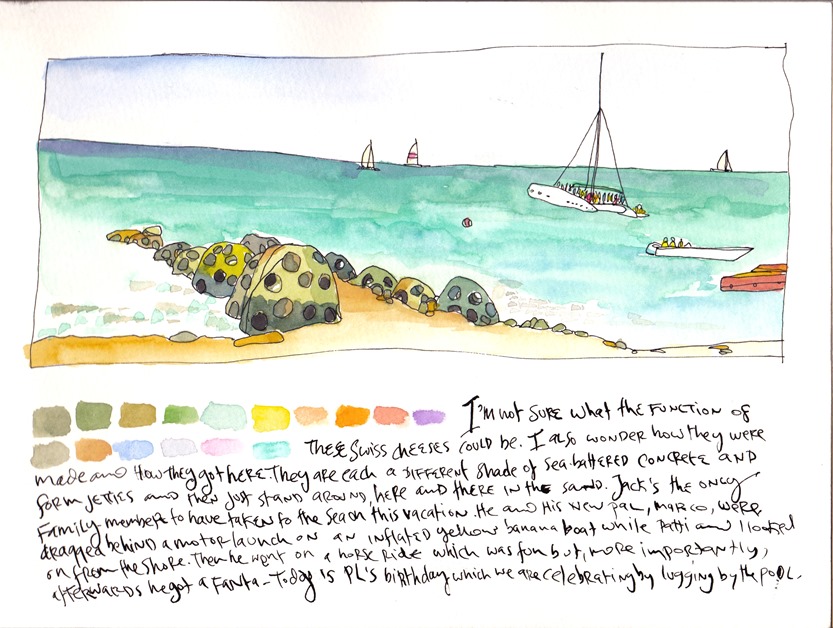 Sketchbook Skool is Art for All
The goal of Sketchbook Skool is to inspire you to make more art. To show you how to get started and to keep going by fitting art into your everyday life so you keep improving and having fun.
Maybe you once loved to draw but lost the habit to the busyness of life. Or maybe you always wanted to start drawing. Once you get going, you'll be more creative, better at communicating your ideas, more appreciative of the world around you, and you'll be able to give yourself permission to be the artist you truly are. That's where your sketchbook comes in. It's going to become a book of stories about your everyday life.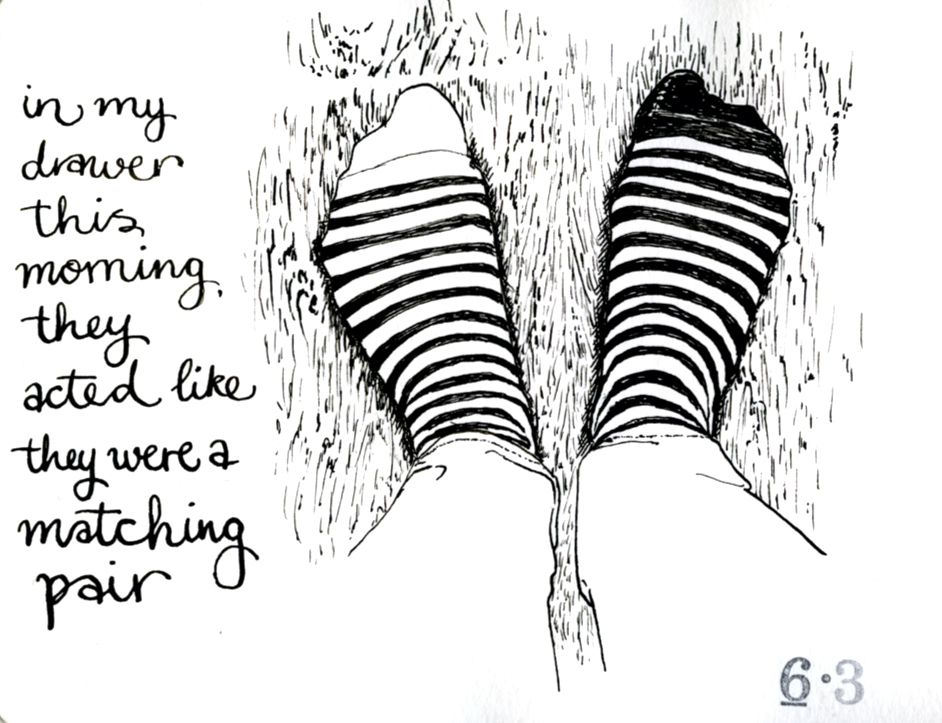 At Sketchbook Skool, artists don't draw naked strangers and bowls of fruit. SBS artists draw the things of our life, the places we go, the food we eat, the people we love, and the beauty that surrounds us. So, page by page, you will create a visual memoir that is as unique and beautiful as you are. Whether you want to kickstart your creativity or to deepen the artwork you are already making, SBS will unleash the artist in you in exciting new directions.
SBS is different because it's not about rigid lessons and exercises. SBS wants to inspire you with stories and fresh perspectives on art and life. SBS wants to fire you up and keep you going. At SBS every class of every term is unique. Each six-week term, offers six different teachers, each with their own way of doing things, each with their own unique life experiences. Every week, a different teacher will share their stories, their sketchbooks, their techniques, and ideas. So, you will get six fresh perspectives. And every term, SBS will present you with new, exciting and inspiring teachers. At SBS we believe there are as many ways to make art as there are people.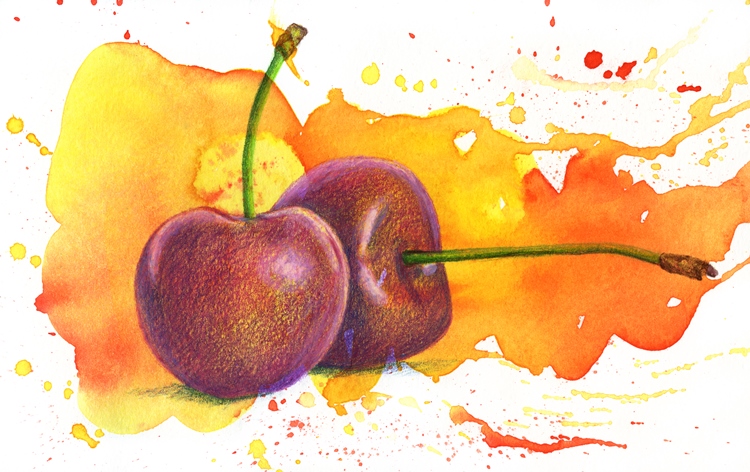 The teachers of Sketchbook Skool are practicing artists, illustrators, designers, and art directors from all around the world who have all kept illustrated journals for years. They will teach and inspire you based upon on lessons they have learned from documenting their days. Each group of six teachers for every term, are the world's best-loved illustrated journalists, well-known on the Internet and in books and videos.
Every class at SBS is designed to inspire you, to educate you, and to be fun. SBS uses high-quality video production, sumptuously illustrated materials with clear concepts and demonstrations without jargon. Each online class and lesson includes useful feedback and camaraderie with klassmates, all made possible by leading-edge, simple-to-use technology.
"We want to meet you and for you to meet other artists just like you." That is why SBS fosters and encourages an atmosphere of collaboration and discussion between all students and teachers. You will have a chance to share your work in a supportive and encouraging environment, and to make friends with great people who are on the same path of discovery.
Find out more about the Sketchbook Skool here and find out more about the author, Deborah Lyn Stanley here. 
Finally… Musement, a site offering museum tickets, art tours, and cultural activities has kindly let Wanderarti readers get €5 off purchases. Just use the code WANDERARTI and you can get discounted offers all over Europe!