This post is a part of the ArtSmart Roundtable, a group of bloggers with a passion for art and travel (check us out on Facebook). This month's theme is war and peace, so without further ado…
Unfortunately war is a part of this world. All across the planet battles are being carried out daily between people, nations, and governments. But, over the years, there have been a number of artists that use the weapons and meaning of war to create peaceful pieces.
They don't brush over conflict, though. War is heavily imbued in these pieces, just like it is imbued in everyday life. For many, war pushes creativity to its very limits, and the following artists have used art to convey strong messages of hope and despair during times of conflict.
In Gaza
Palestinian artists Tawfik Gebreel, Bushra Shanan, and Belal Khaled used their artistic talents to turn photographs of the rocket strikes in Gaza into images that represent grief and resistance. The altered photos take on a whole new meaning, but at their very core they're still the same.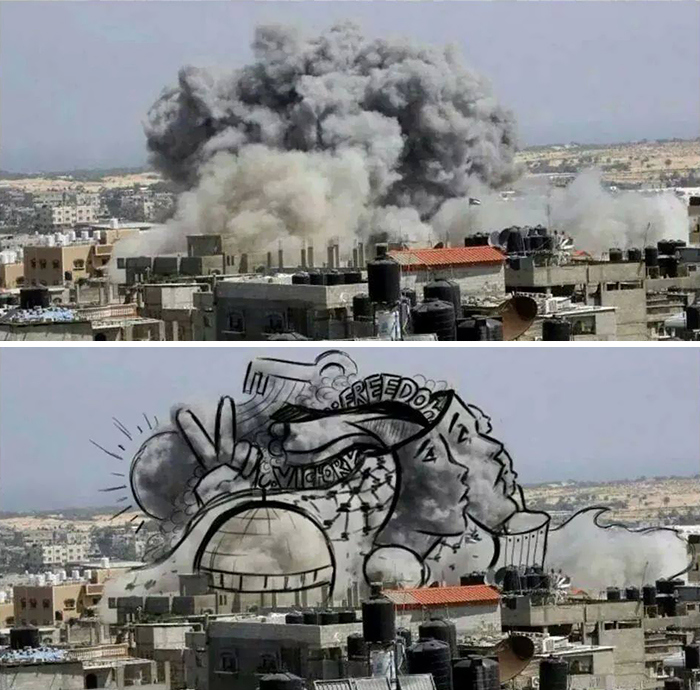 Image credit: Belal Khaled
From Luxembourg to the United Nations
Carl Fredrik Reutersward is the artist behind the Knotted Gun, an important piece in the whole arms-to-art movement. It was created as a gift to the United Nations and showcases a bronze replica of a 45-calibre revolver. However, it doesn't denote war in its most obvious sense. In fact, Reutersward created the piece in memory of his close friend, John Lennon, but it is thought to have been a major inspiration for many war to art pieces that came later.
In Mozambique
Goncalo Mabunda is a well-known sculptor in the world of war art. Based in Mozambique, Mabunda collects weapons used during the country's 16 year civil war and recycles them into unusual sculptures that seemingly have no relevance to war at all. Parts of AK-47s, pistols, and rocket launchers take on new lives in the form of faces and traditional African masks – from one history to another.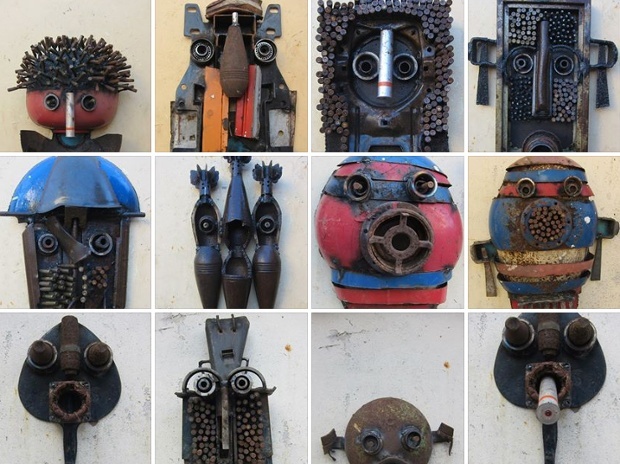 Image source: Goncalo Mabunda
In Liberia
Manfred Zbrzezny, a German blacksmith, upped sticks and moved to Liberia back in 2005. He'd moved to the African country at a time when it was still coming to terms with the wreckage of two civil wars. Over a quarter of a million had died during the conflicts, and there was a lot of tension in the country, as well as a great deal of sorrow.
In an attempt to help reconcile Liberia, Zbrzezny worked with a group of local youths to turn weapons into intricate sculptures, using his skill as a blacksmith to make the arms materials completely unrecognisable.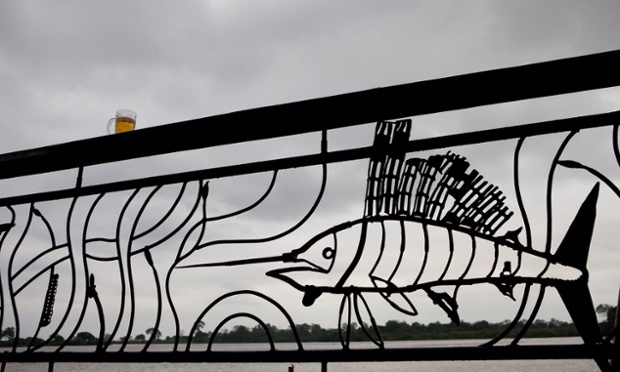 In America
Al Farrow has used his art to send out messages and concerns about the sales of arms in America and all over the world. Born in Brooklyn, he uses raw weapon materials such as bullets and grenades to make miniature and exquisite replicas of religious buildings all over the world. The question the connection between war and religion in a way that's visually appealing and accessible for the everyday individual.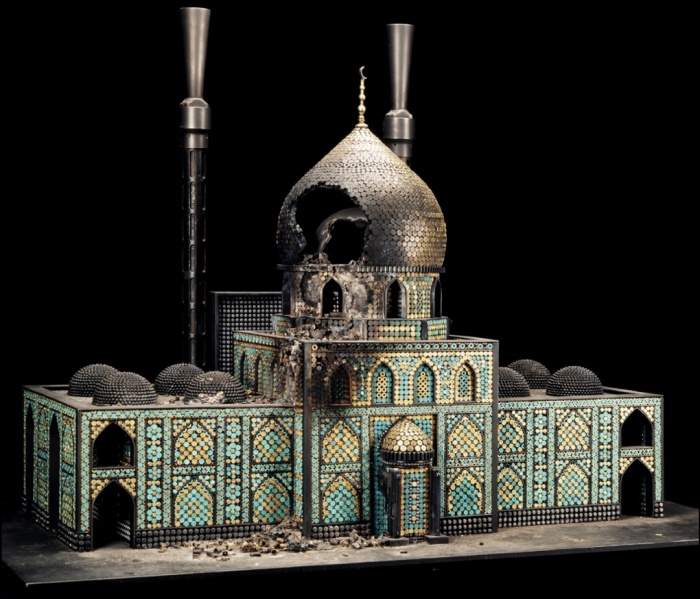 Image credit: alfarrow.com
In Zimbabwe and South Africa
A group of Zimbabwean craftsmen have put together an exhibition that highlights art and war in the hope of raising concerns about South Africa's obsession with weapons. The exhibition takes weapons and warfare materials and turns them into vibrant works of art, using textiles, beads, and other (safer) materials to produce an eye-catching show that has a serious underlying message.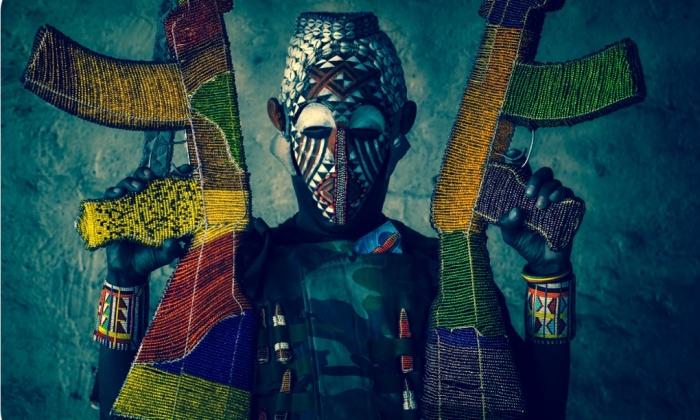 Image credit: Ralph Ziman
This post is part of the ArtSmart Roundtable, a group of bloggers who have a passion for art and travel. Each month we bring you a new topic from a travel and art perspective. Be sure to check out the other great posts from this month's theme!